Summer Rates / Sommer Preise
Oct to April / Okt bis April
Single R1600 – R2400
Double R2100 – R3100
Winter Rates / Winterpreise
Mai to Sept / Mai bis Sept
Single R1200 – R1750
Double R1550 – R2300
Price per room /
Preis pro Zimmer
---
Amenities
Inverter for WIFI, TV, plugs and lights
Own water supply
Solar powered pool heating
Annehmlichkeiten
Inverter für WIFI, TV, Steckdosen und Beleuchtung
Eigene Wasserversorgung
Solarbetriebene Poolheizung
Please read attached letter to our guests from the new owners of "Dongola Guest House", thank you!
Bitte lesen Sie beigefügten Brief an unsere Gäste von den neuen Besitzern des «Dongola Guest House», vielen Dank!
Dear guests of the Dongola Guesthouse, Constantia
The operating company "Dongola House CC" has changed hands to new owners as of 01 September 2021. We would herewith like to inform you on how the story of this popular guesthouse will continue. And it will definitely continue, with new hosts and fresh ideas!

We are the couple Karin (51 years) and Claudio (54 years) Bossi from Switzerland. We are joined by our daughter Irina (23 years) who accompanies and supports us in all matters. It is with great pleasure that we took over this marvelous guest house from Sally and Mike Oughtibridge, who have been serving their guests for over 13 years with heart and soul. We would like to do the same for you.
Get to know us and we will excite you with our enthusiasm! Of course, the familiar team of Dongola Guesthouse will also be there for you. Natalie remains loyal to us as manager and will actively support us, as will Rochelle and Yolanda for the housekeeping and our grounds man Prieston, who takes care of the splendid garden. Here too we are setting new impulses, let us surprise you!
I, Claudio, lived for4 years in South African as a child and we have relatives in the Western Cape. Later – back in Switzerland – I met my wife Karin and took her on holiday to South Africa at our first opportunity in 1990. She was immediately love-struck by this wonderful and fascinating country and the idea to start a project has stuck in our heads ever since.
What comes next?

From September to mid-December we will be renovating and modernizing the main building for you. This will cause noise emissions and often construction workers will be on site. Individual rooms, the breakfast room, the lounge and the reception will be affected. For breakfast, we have a solution in the immediate vicinity for you.
We are fulfilling our long-cherished dream of starting a new phase of our lives in South Africa. We are highly motivated to carry the Dongola Guest House into a new future with dedication and much enthusiasm, so that you will feel at home again as soon as possible!
We look forward to welcoming you at Dongola Guest House and getting to know you personally.
Best wishes
Karin, Claudio and daughter Irina
---
Sehr geschätzte Gäste des Dongola Guest House, Constantia
Die Betreiberfirma "Dongola House CC" erhielt per 01. September 2021 neue Besitzer. Wir möchten Sie gerne darüber informieren, wie die Geschichte des beliebten Gästehauses weiter geht. Und die geht garantiert weiter, mit neuen Gastgebern und frischen Ideen!
Wir sind das Ehepaar Karin (51 Jahre) und Claudio (54 Jahre) Bossi aus der Schweiz. Unsere Tochter heisst Irina (23 Jahre) und begleitet und unterstützt uns in allen Belangen. Wir übernahmen mit Freude das Gästehaus von Sally und Mike Oughtibridge, die über 13 Jahre für Ihre Gäste mit Herzblut und Engagement da waren. Wir möchten dies genauso für Sie tun.
Lernen Sie uns kennen und wir werden Sie mit unserer Begeisterung anstecken! Selbstverständlich ist auch das vertraute Team vom Dongola Guesthouse für Sie da. Natalie bleibt uns als Managerin treu und wird uns tatkräftig unterstützen, wie auch für die Reinigung Rochelle und Yolanda und unser Gärtner Prieston, der den prächtigen Garten pflegt. Auch hier setzen wir neue Impulse, lassen Sie sich überraschen!
Ich, Claudio, bin als Kind 4 Jahre hier aufgewachsen und habe südafrikanische Verwandte am Western Cape. Später – zurück in der Schweiz – habe ich meine heutige Frau Karin kennen gelernt und sie bei erster Gelegenheit 1990 nach Südafrika in die Ferien gebracht. Sie war sofort Feuer und Flamme für das schöne Land und schon entstand der Gedanke, einmal in Südafrika ein Projekt starten zu wollen.
Was kommt als Nächstes?
Ab September bis Mitte Dezember renovieren und modernisieren wir das Hauptgebäude für Sie. Dabei werden Lärmemissionen entstehen und vermehrt Arbeiter an Ort sein. Einzelne Zimmer, der Frühstücksraum, die Lounge und die Réception werden davon betroffen sein. Für Ihr Frühstück haben wir bereits eine Lösung in nächster Nähe.
Wir erfüllen uns den lang gehegten Traum, in Südafrika einen neuen Lebensabschnitt zu beginnen. Dies motiviert uns besonders, mit Hingabe und viel Begeisterung das Dongola Gästehaus in eine neue Zukunft zu tragen, damit Sie sich möglichst bald wieder wie zuhause fühlen!
Wir freuen uns, Sie ab September 2021 bei uns zu begrüssen und Sie persönlich kennen zu lernen.
Herzliche Grüsse
Karin, Claudio und Tochter Irina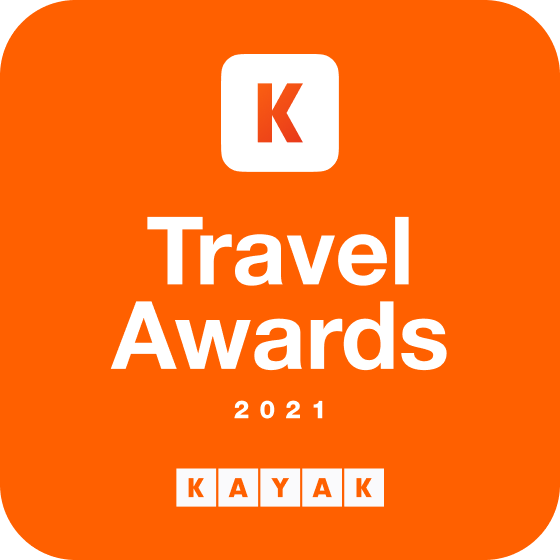 2020
RECOGNITION OF EXCELLENCE
HotelsCombined